We are proud to have over 190+ satisfied couples on our WeddingWire page. Check them out.
Visit our page at the WeddingWire.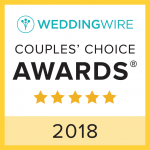 Awards History

WeddingWire Couples' Choice Awards 2015

WeddingWire Couples' Choice Awards 2016

WeddingWire Couples' Choice Awards 2017

WeddingWire Couples' Choice Awards 2018
These guys were fantastic! Lou, the DJ Manager, was the one I liaised with when making the initial booking and to walk through the timeline. Spectrum has an online portal, and I highly recommend taking the time to go through and fill everything out in advance. It made it really easy when it came to our timeline walkthrough. My fiance and I really enjoyed selecting songs for all of the special moments, and we were able to indicate special "must play" and "don't play" requests. We also had a custom-edited first dance song, which was no problem; we sent it off to Lou and he made sure our DJ had it on the night of. When it came to the wedding reception, Rich was our DJ and he did an amazing job of reading the crowd and playing what was right for the moment. From standard jazz during the cocktail hour to tunes from throughout the decades when the dance floor opened up, he nailed it. Our entire group was on the dance floor and loving it the whole night — we couldn't have asked for more!
I can not say how much respect I have for Spectrum Entertainment. Our DJ name was Lou, I don't even know where to start with our great DJ. His playlist was on fire, his flexibility and willingness to help me in anyway was unbelievable. I am still getting compliments on how great the DJ was on my wedding day. He just went with the crowed. He knew when to slow things down or get people on the dance floor. Without him my wedding would have not been the same. He did my ceremony, cocktail and reception music. So happy with the service.
We had a fantastic experience with Spectrum Entertainment!!! Our DJ, Tom Russo did an amazing job making sure our reception ran smoothly and that everyone had a great time! He played a variety of music types, but every song was fun and easy to dance to. He was extremely flexible throughout the reception and was very willing to listen to our last minute requests.
Working with Lou and the rest of the team at Spectrum was also a great experience. Lou did a great job managing the planning aspects of the job. And the online database the company made available to us made preparing for our reception super easy. I would love to work with the team again and I would definitely recommend them to anyone looking for a fun and easy company to work with!
DJ John Johnson at SE Events provided the DJ services and sound system for my daughters wedding recently…what an amazing person AND DJ! Of the approximately 150 that were in attendance, once John opened the dance floor he kept the party going until the happy couple was sent off…he was incredible delightful to work with prior to the event, was prompt with all his responses to our questions, and the service was a tremendous value. You won't be disappointed using John….I was told by several people he made my daughters wedding one of the most fun everyone had been to in a long time…I would absolutely recommend John and SE events!!
John is amazing! He helped us with the process of choosing music and making sure we had everything customized for us! He gave us a PA system during the outdoor ceremony so all the guest could hear my grandfather officiate the wedding. The reception was AMAZING! We knew it would be great when Outkast started playing during the intro! There was not a moment where the dance floor was empty! We had guest ranging from 9-81 years old and everyone joined the dance floor! My grandparents were the last on the anniversary song and it was really sweet. People literally booed when the last song started and wanted "one more song". I recommend John Johnson for any and every event! Also, we priced several dj's and Spectrum Entertainment was the most affordable we could find in the Atlanta area.
Proudly, we are in the Hall of Fame over at The Knot for Best of Weddings. Our clients, resoundingly, are thrilled with the service and quality we provide to every event. With over 200+ reviews you can be rest assured that your event will be no different.
Visit our page on The Knot.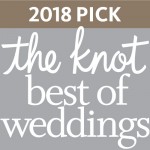 Awards History

2007 The Knot Best of Weddings

2008 The Knot Best of Weddings

2009 The Knot Best of Weddings

2010 The Knot Best of Weddings

2012 The Knot Best of Weddings

2013 The Knot Best of Weddings

2015 The Knot Best of Weddings

2016 The Knot Best of Weddings

2017 The Knot Best of Weddings

2018 The Knot Best of Weddings

The Knot Hall of Fame
Spectrum Entertainment was the service my brother and sister in law used for the wedding. When the time came for my now husband and I to select a DJ for our wedding reception- there was no doubt in our mind who we wanted! DJ Lou is hands down the best out there. He kept the crowd going and enjoying the night. We also paid an extra $100 because we were farther away than their general area they service but we HAD to have DJ Lou. Highly recommend him and Spectrum Entertainment!
Matt was AMAZING! He kept the party going even on a tight timeline and made sue every song we had requested got played. He let me dad sing Karaoke, and all of our friends/family are still talking about what a good time it was. A good DJ makes a good Party and we could not have had anyone better then Matt and Spectrum entertainment!!!!!
Matt and his entire team are so great. From our very first conversation, I was at ease. I knew we'd be in good hands, and I was right. Our wedding and reception were both amazing, in large part because our DJ was top-notch. Cannot recommend Spectrum Entertainment highly enough!
My husband and I had VERY SPECIFIC songs that we wanted played at our reception. Spectrum came through, and played every request we had, with no "extra" songs thrown in. They were professional and spent a lot of time discussing what would work best for our reception. Matt (DJ) even gave us a song list ! I highly recommend Spectrum !
We booked Spectrum Entertainment because they had a Spanish-speaking DJ, Alex. Their online planning tools are so easy to use and they have a lot of great song suggestions. John met with us to go over our music selections and was really helpful. Alex was great at our wedding! He did such a good job of playing music that kept everyone on the dance floor and he has an awesome personality. We would definitely recommend Spectrum Entertainment and Alex!